About Anka Willems Illustrator
Over 30 years of experience and the ability to empathize make it
possible to create the vision of clients in detail by using various materials and techniques
and add a valuable contribution.

Jarenlange ervaring en een goed inlevingsvermogen zorgen ervoor dat ik
met behulp van verschillende materialen en technieken tot in detail
de visie van opdrachtgevers kan illustreren en een waardevolle bijdrage kan leveren.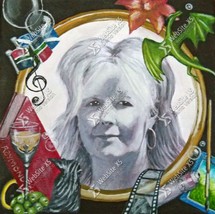 My work is mainly characterized as
detailed, full of character, warm and atmospheric, communicative and where necessary with a touch of humor.

By applying various styles and techniques adjusted to the brief of the client,
my work is suitable for different purposes and target audiences.

Mijn werk kenmerkt zich voornamelijk als
gedetailleerd, karaktervol, warm en sfeervol, communicatief en waar nodig met een vleugje humor.

Door de toepassing van diverse stijlen afgestemd op de opdrachtgever is mijn werk dan ook breed inzetbaar
voor verschillende doelgroepen en doeleinden.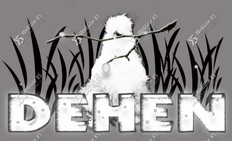 Born as a Groninger I was raised in Stadskanaal, Groningen,
where I successfully completed my HAVO and MDGO fashion and clothing education.
I then completed the NHL teacher education in Leeuwarden, drawing/illustrating.

Ever since , I focused on artistry and in particular drawing and painting.
Lately, animals have been a common topic in my paintings and illustrations.

I paint and draw portraits of people and animals, illustrate poetry and (children's) books,
design logos and postcards and design coloring books.
I work alternately with acrylic paint, pencil, ink, charcoal, chalk and digital.

Als echte Groninger ben ik geboren en getogen in Stadskanaal, Groningen,
waar ik de HAVO en de MDGO - mode en kleding succesvol heb afgerond.
Vervolgens heb ik de NHL, lerarenopleiding in Leeuwarden, richting tekenen/illustreren met succes voltooid.

Sindsdien heb ik mij toegelegd op het kunstenaarschap en dan met name tekenen en schilderen.
De laatste tijd zijn dieren een veel voorkomend onderwerp in mijn schilderijen en illustraties.

Ik schilder o.a. portretten van mensen en dieren, illustreer gedichtenbundels en kinderboeken,
ontwerp logo's en ansichtkaarten en maak kleurboeken.
Ik werk afwisselend met acrylverf, potlood, inkt, houtskool, krijt en digitaal.





Because I love to create, I occasionally engage myself to other art forms,
such as making sculptures, bags, jewelery and other creative expressions.


Omdat ik het heerlijk vind om creatief bezig te zijn maak ik af en toe ook een uitstapje naar andere kunstvormen,
zoals het maken van sculpturen, tassen, sieraden en andere creatieve uitingen.